15.04.22
Ready meals: cheese as an ingredient and condiment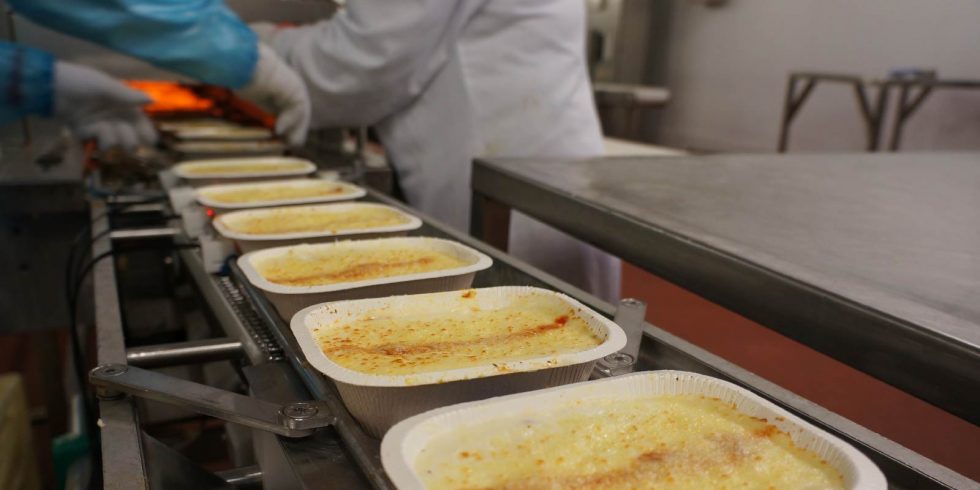 After the pandemic, sales of chilled and frozen ready meals have gradually recovered, as they are perfect for a quick meal during a lunch break or for speeding up dinner time after a day on the go. The hallmark convenience, flavour and quality of ready meals are a part of many people's routine that they are not willing to give up at various times of the day, from an afternoon snack to a first course so they do not have to think about dinner. There is growing demand for convenience food and the market supply following current trends is expanding, from organic to special diets, with low-fat, vegetarian, vegan and gluten-free dishes. To meet all the needs of the food industry, we are able to offer a complete range of single-serving packs of cheese, designed for all producers of pre-prepared products and ready meals, as well as a line of packs with higher weights, perfect for food companies that use cheese as an ingredient for preparing their products.
Our range of portioned aged cheeses for ready meals and meal kits comes in a dozen innovative cuts and formats, including cubes, sticks, shavings, confetti and strings, with very flexible packs and complete food safety and hygiene guaranteed.
Single-serving packs help provide added value to our clients' offerings, so they can offer an innovative, ready-to-use product. For every type of dish (pre-prepared salads, cured meats, meat or fish carpaccio), we can recommend the right cheese to enhance the dish to the client, based on factors such as the type of texture, the ageing, the flavour intensity, or the degree of savouriness: our range of ingredients, available in single-servings, covers Italian PDO classics such as Parmigiano Reggiano, Organic Parmigiano Reggiano, Grana Padano and Pecorino Romano, as well as semi-aged or hard cheeses. What's more, we can customise the size and format of single-serving sachets according to the client's needs.
When producing a wide variety of ready meals, whether they are chilled or frozen, traditional Italian dishes or ethnic and international cuisine, cheese is one of the essential ingredients to be mixed with other ingredients while preparing the end product. Thanks to our experience in the dairy sector and to the wide range of alternative cuts that can add more texture to the recipe, we are a go-to partner for food companies, as we can offer them a line of grated Italian PDO cheeses, such as Parmigiano Reggiano, Grana Padano or Pecorino Romano, or flakes, slivers or strings for premium products; grated Italian or foreign hard cheeses in flakes or strings; mixed grated cheeses, including for vegetarians, as well as other semi-aged cheeses in flakes, strings, cubes or confetti. Our range includes 8 grated cheese mixes, with different flavours, condiment properties and outputs, ideal as an ingredient in many industrial dishes thanks to their soft texture which means they mix perfectly with other ingredients without overpowering their flavour. The various weights of the available bags (from 500 g to 5 kg) are great for limiting product waste based on production cycles.
Furthermore, for each specific need, we can create customised products based on the client's requirements.
Discover the range for the food industry here.
Latest news