26.10.23
DALTERFOOD GROUP PUBLISHES ITS SECOND SUSTAINABILITY REPORT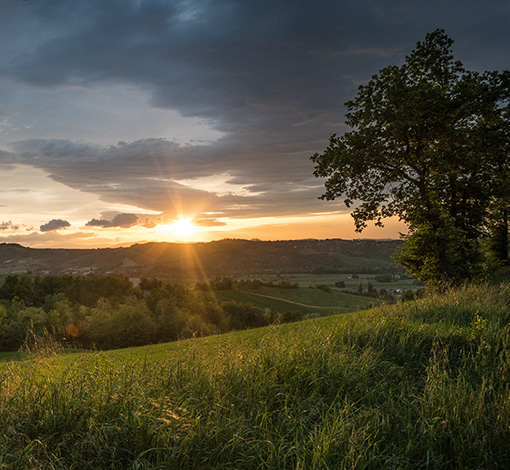 The publication of our second sustainability report carries on our commitment to communicate in a transparent and responsible manner how we create value for our company, our community, and territory every day
DalterFood Group's second sustainability report is now available online, which describes our vision for a growth strategy based on economic, environmental, and social sustainability and outlines how we implement our core values into our everyday work: attention to the environment, to human capital, local community and to animal welfare.
A report produced according to GRI standards and involving all company's stakeholders, which continues the path of reporting on ESG (Environmental Social and Governance) issues undertaken last year to communicate how we translate the values of excellence, quality, responsibility, and sustainability that have always driven us. However, the sustainability report is for us far more than this: it is a pact for the future based on concrete actions that will guide us, in the medium and long term, to become fully sustainable.
A future that will stem from actions that we have continued to put into place despite all the challenges and the changes that the world has seen over the past year. In terms of the economic sustainability of our business, 2022 saw a 15% increase in turnover over 2021 as a result of growth in domestic and European markets.
Our social sustainability strategy focuses on both internal and external actions. We strongly believe that our employees are the key to our success. That is why we have continued to incentivise permanent employment to ensure stability and security for our employees. In 2022 we have increased our workforce by 4%, with 29% of new hires aged under 30, demonstrating the Group's determination to encourage the recruitment of young resources to support youth employment, especially in the local population, thus bringing economic value to the area. We have also resumed our training projects after the forced halt by the pandemic, with programmes dedicated to both soft and hard skills, from English courses to IT tools, so as to continue to increase our knowledge base.
In addition, we have continued to boost our effort in reducing the environmental impact of our operations, with the launch of a process of energy efficiency analysis for our cutting and packaging plant and our cheese factories. Our strategy includes investing in renewable energy, first and foremost in photovoltaics, with the goal of creating a medium-term plan that will lead us by 2025 to self-produce at least 20% of the energy we consume.
We have also accelerated our efforts in making our packaging even more sustainable by switching from laminated materials to mono-materials, recyclable in plastic, with the aim of implementing, after the mono-dose range, the new materials on all consumer packaging and industrial packaging by 2025. As part of its strategy towards environmental sustainability, the Group uses recycled input materials for production: in 2022, 80% of corrugated cardboard and 9% of plastic packaging belonged to this category.
Last, but not least, we have continued to work to improve animal welfare across our entire supply chain. In fact, we strongly believe that corporate responsibility is measured along the entire production chain and that transparent communication is an indispensable tool to enable consumers to make informed purchasing choices. For this reason, although we do not breed dairy cows directly, it pays attention to the issue of animal breeding and animal welfare. The better the quality of life of the cows, the better the quality of dairy production. In the short term, we want to fulfil this promise by forging partnerships with specialised veterinarians to accompany the farms in its supply chain in obtaining animal welfare certification and overseeing the main aspects of sustainability.
«The year 2022 was characterised by strong turbulence at the macroeconomic level, from the outbreak of war in Ukraine and its repercussions on the cost of energy and all raw materials, to the pandemic, which, albeit to a lesser extent, continued to influence the markets, without forgetting climate change, which, with episodes of drought alternating with heavy flooding, is disrupting our societies, first and foremost our region. It is therefore becoming more and more important for us to make a concrete commitment to ensure that our business is economically, environmentally, and socially sustainable, with projects that allow us to make our products always better for our customers, but also for the community of which we are part», says Andrea Guidi, our Group's GM.
Latest news