Where we produce our Parmigiano Reggiano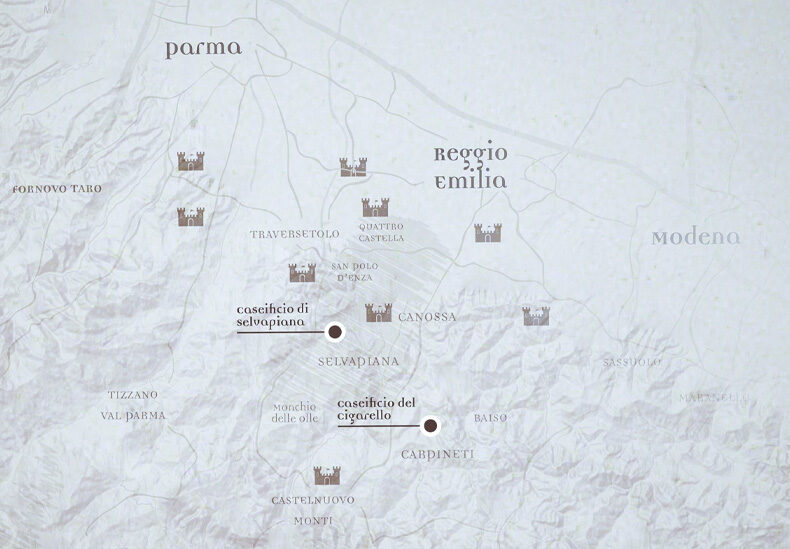 The skill and experience of our cheese-makers ensures that the ritual of making Parmigiano Reggiano is performed in our cheese factories today just as it has been for over a thousand years.
Every day, with expertise and passion, they work with the best milk, strictly from local sources, to make our Parmigiano Reggiano an outstanding product.
The mountains above Reggio Emilia are the heart of the area where we make our Parmigiano Reggiano, a place whose aromas and colours are unique.
Parmigiano Reggiano cannot be made anywhere else but here. It cannot be made in any other way than the way in which we were taught, using an ancient method that has been handed down over time.