23.06.23
DALTERFOOD GROUP IS GUEST AT THE "L'ECONOMIA D'ITALIA" EVENT AS AN ETHICAL MODEL OF SUSTAINABILITY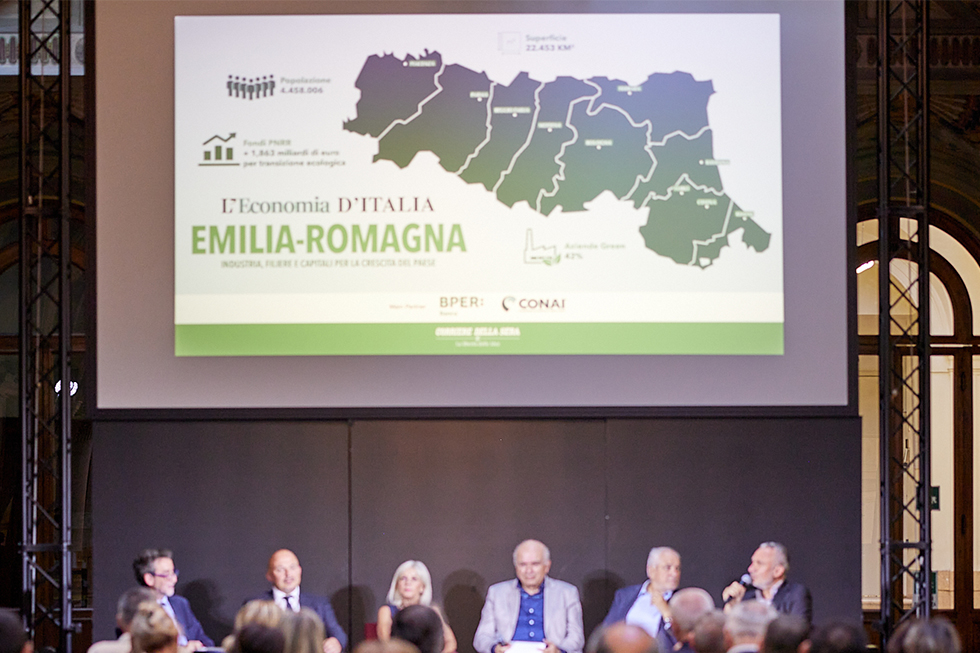 Our General Manager, Andrea Guidi, was on stage to prove the company's history of excellence with research and development into increasingly eco-friendly packaging as well as other circular economy initiatives
Ethics, responsibility and corporate sustainability are among our core principles, so we have always operated with professionalism, commitment and awareness, on all levels and in perfect harmony, in areas that involve sustainability: whether economic, social or environmental. One brilliant example is the development of eco-friendly packaging which recently earned us an invitation, as a successful case history, to attend the stage dedicated to Emilia Romagna of the prestigious event "L'Economia d'Italia: il viaggio de L'Economia del Corriere della Sera tra le eccellenze del Paese", organised in collaboration with BPER Banca and CONAI, the National Packaging Consortium. This event is a real journey across Italy to talk about Italian regions through the voices of institutions and companies, a series of monthly appointments starring the production districts, supply chains and delicacies of Italy's various regional areas.
So, on 19th June, we were called to Bologna as supporters of sustainability bringing our expertise in designing eco-sustainable packaging. This also comes from the two CONAI Ecodesign Tenders for packaging won in 2021 and 2022 for two different types of 100% recyclable packs: the flow pack for snack single servings and single-serving cushion packs (in various sizes) for different types of cuts (flakes, grated and mini-flakes).
"Focusing on sustainability is part of our DNA and one of the drivers that guides our operational and strategic choices. This constant, effective commitment takes shape on several levels, particularly in the control of the supply chain and in the development of increasingly recyclable packaging", explained Andrea Guidi, the General Manager of DalterFood Group. "This is why the invitation to take part in the L'Economia D'Italia event as a case history filled us with pride and satisfaction: it is valuable recognition of our continuous focus on generating eco-sustainable growth, which creates value in the long term for us, the region and our stakeholders, with a view to contributing towards the well-being of the entire community and the planet".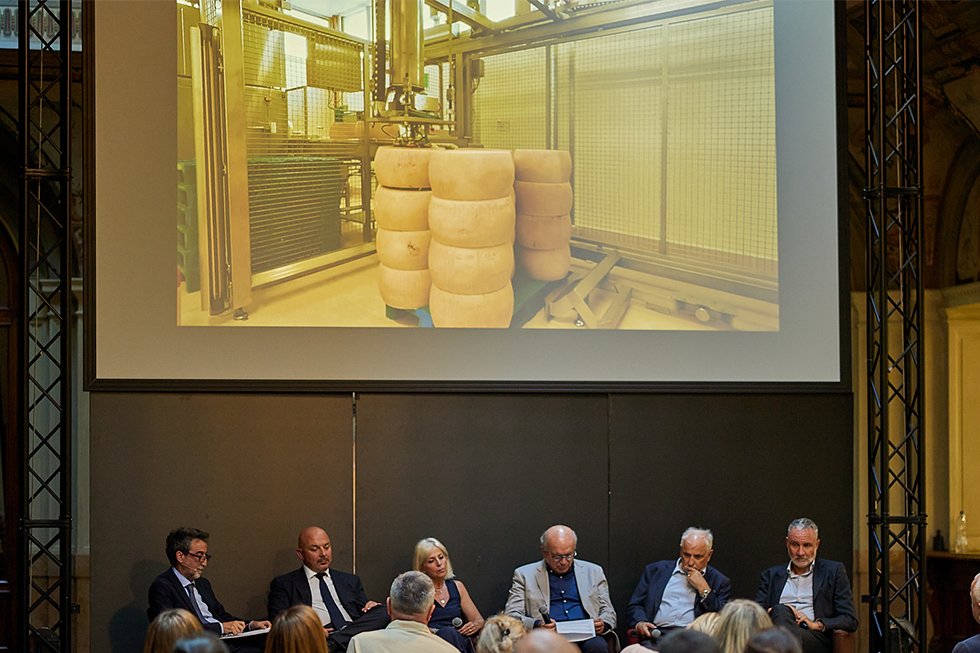 Latest news