18.05.22
Ready-made sauces and pestos: cheese makes the difference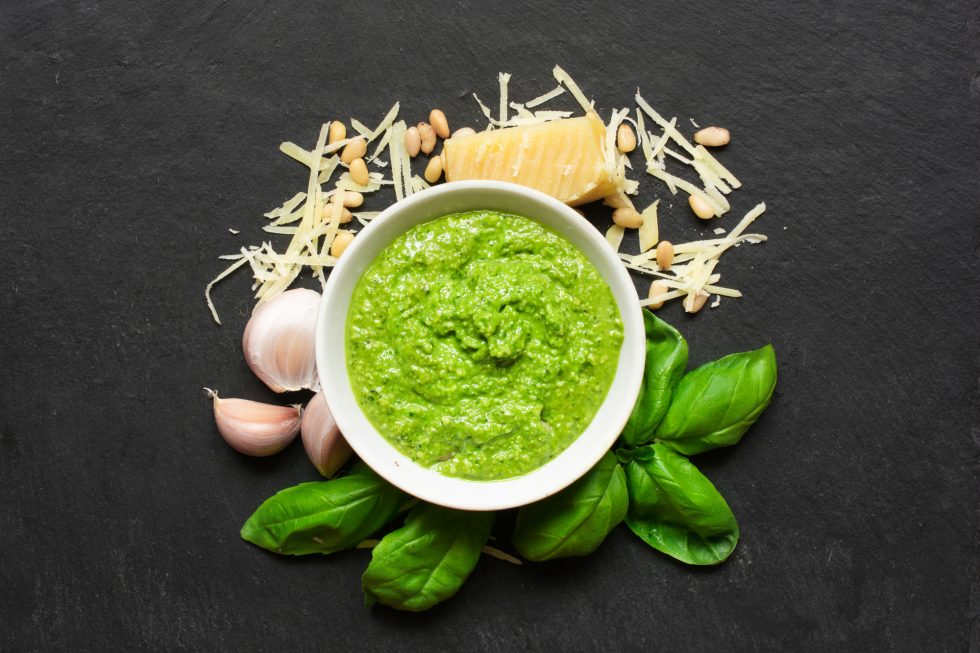 In many recipes, from traditional Italian classics, such as classic basil pesto, to more elaborate sauces and condiments, cheese can enhance the flavour of the ingredients, add a slightly spicy undertone and adjust its creaminess. There is a cheese for every dish: this is why we offer producers a complete high-quality selection, from the most iconic aged PDO Italian cheeses to our range of grated cheese mixes, which have different flavours, condiment properties and outputs.
Our range of grated PDO cheeses includes Made in Italy delicacies: Parmigiano Reggiano, also available in an organic version, which we produce using artisan methods at our two cheese factories located on the Reggio Emilia hillside, Grana Padano, with its lingering aromatic flavour, and Pecorino Romano, available in an organic version, with its bold spicy flavour. Our cheeses are packed in a protective atmosphere in handy bags from 500 g to 5 kg, where the product is kept fresh like it has just been grated. Our wide choice of weights meets the need to limit product waste based on production cycles.
To meet all the needs of the food industry for the ready-made sauces sector, our offer also includes a range of grated cheese mixes, with eight different blends of gluten-free aged and semi-aged cheeses: specially designed to enhance any recipe.
Our line includes:
– mixes with PDO cheeses for operators looking for refined ingredients and who want to stand out with the high quality of their raw materials;
– mixes without any preservatives to keep them natural and authentic;
– mixes suitable for vegetarians, made only by using cheeses with microbial rennet.
Our range has recently been expanded with an exclusive grated product made 100% from plants for all producers of vegan recipes looking for high-quality ingredients with an authentic flavour.
Furthermore, based on our clients' needs, we can also design the best solution and customise cheese mixes according to the final recipe.
Alongside grated products, available in various grain sizes, we offer a wide range of alternative cuts, such as flakes and strings, which are perfect for adding more texture to sauces. Our new cheese matchsticks are also perfect for adding more body to sauces. They have the special feature of always staying firm and compact, keeping their structure even when cooked. With their substantial texture, our matchsticks keep their characteristic 3D shape even during long cooking processes at high temperatures.
The secret to making high-quality products and recipes is the choice of excellent raw materials: discover our range of cheeses here and contact us to create the perfect product together for your needs.
Latest news