23.09.20
The new eco-pack of DalterFood Group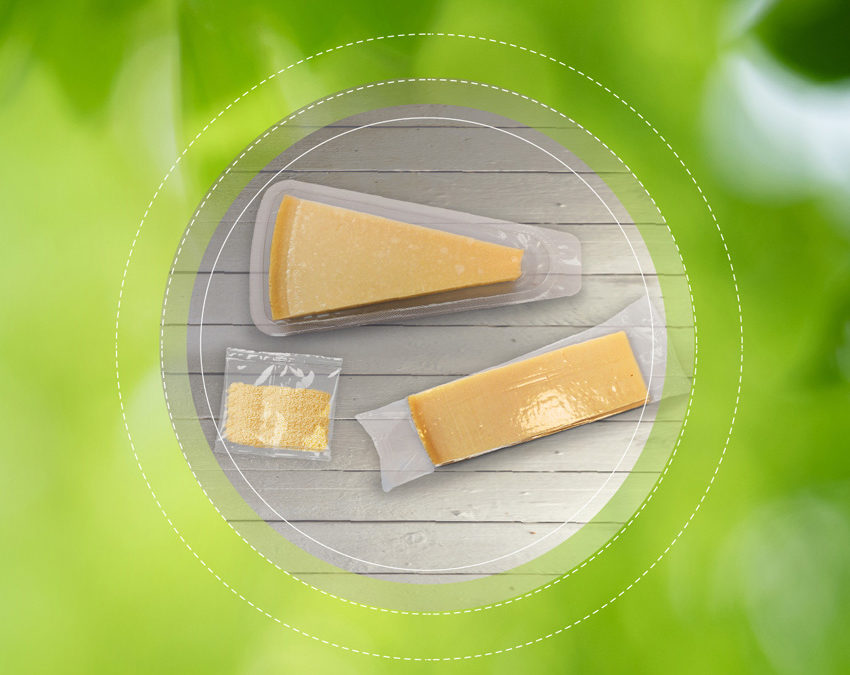 CHEESE IN A COMPOSTABLE AND BIODEGRADABLE BAG: DALTERFOOD GROUP'S LATEST ENVIRONMENTALLY-FRIENDLY PRODUCT
DalterFood Group has started a project that aims at reducing its environmental impact, involving many aspects of the production chain. The first step was to introduce new packaging materials, achieving innovative and significant results. The Italian group is a major player in the cheese packaging sector and an international distributor of Italian food. Today, the Italian market can welcome a new and innovative range of cheese in environmentally-friendly bags. Consumers can now choose between 100% compostable and biodegradable bags or 100% recyclable bags. This project was developed by Dalter Alimentari, the company of the Group specialising in the cutting and packaging of hard cheese.
"DalterFood Group has always taken Corporate Social Responsibility seriously. We are working on several fronts to keep reducing our environmental impact – declared Stefano Ricotti, the president of the Group – our new environmentally-friendly bags are something we are particularly proud of. "We are the first producers of hard cheeses to make 100% biodegradable, compostable and recyclable packaging. With these two milestones, we aim at reducing plastic packaging to protect the environment and ensure production sustainability.
The new single-portion cheese sachets are distributed in the catering and commercial sectors and are used by the food industry to prepare ready-to-eat meals. They are an extraordinary example of circular economy, as they are made with processing residues of agricultural products and other renewable sources and are 100% biodegradable and compostable. These sachets can be disposed of with food waste and, once processed in composting plants, they are transformed into compost to fertilise the soil.
Another innovation by DalterFood Group is the range of cheese in 100% recyclable bags, which includes single-portion sachets, single-portion cubes and slices in thermoformed packaging. These environmentally-friendly bags are made with materials selected for its excellent performance, and that can be disposed of in the separate waste collection. These bags maintain the freshness and flavour of the cheese and ensure product shelf-life. You can also store them in the freezer. The Group is extremely attentive towards these aspects because it built its success on the excellence of their products and the capability to create bespoke and innovative products.
Latest news